phpBB How To Change Users Post Count Without Using a Mod
5/20/2013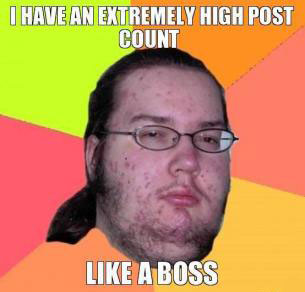 No Need for a mod. You can change a members post count (or anything for that matter) by following the below steps. This was litterally the first time I ever looked at my hosts databases (ever) and it only took me a second.
Login to your host Cpanel, scroll down, find, and click on "phpMyAdmin"
Click the "Databases Tab"
Click the "phpBB" Database
Scroll down, find, and click on "phpbb_users"
Find the user you want to change and click "Edit"
Scroll down and find were it says "user_posts" and edit the number accordingly
Scoll down to the bottom and click "Save"
Done! Wasn't that easy
Need help adding this or other code to your website? Post it here in the forum!