How To Change Your IP Address
4/20/2013
There are two ways track you on the web. Browser cookies and via your IP address. Yelp, Google, and many - many others track you via your IP. Cookies are easy you just clear them via your browser. Getting yourself a new IP address is almost just as easy once you know the steps involved. Below I will show you 4 different and easy ways to quickly give yourself a new IP address.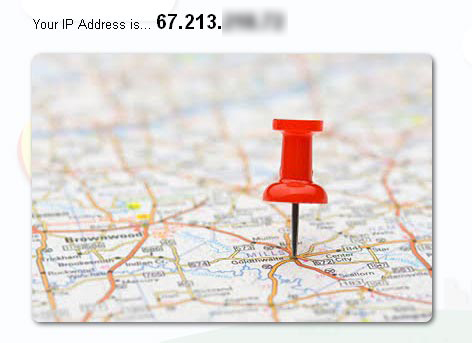 First GO HERE to check your current IP address.
1) HideMyAss.com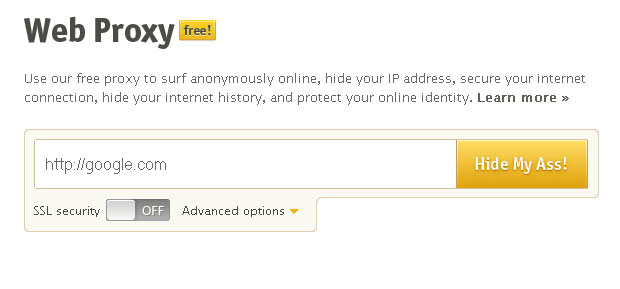 Hide My Ass is going to be your easiest/quickest bet. Simply go to the website and click "Hide My Ass" using the prefilled Google address. This launches a new tab that's in a frame like page. Anywhere you navigate within this tab will have a new IP. The IP seems to change about every 20 minutes or so. Navigate to What's My IP Address to confirm you now have a new IP.
2) Browser Proxy/anonymoX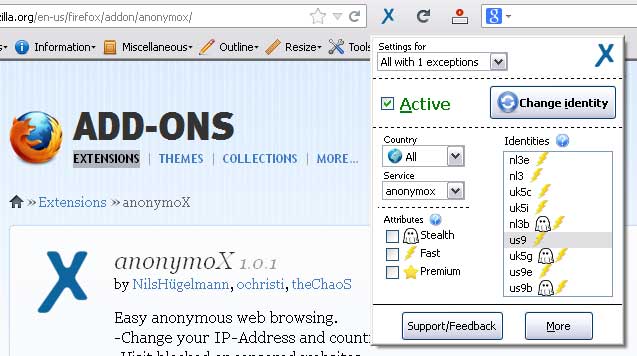 THIS IS MY FAVORITE METHOD - anonymoX. You can do this via your browser under options >> network >> settings >> manual proxy configuration also. But the addon anonymoX makes this process much easier. Download it and run it. If you need a new IP just click new identity. If you want to shut it down just toggle the checkbox "Active". Done! Now navigate to What's My IP Address to confirm you now have a new IP.
3) OpenVPN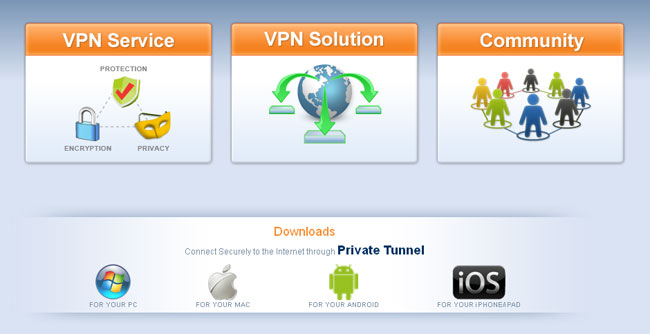 OpenVPN is apparently the defacto VPN service. You register a account >> download the desktop client >> open the program >> and done >> now navigate to What's My IP Address to confirm you now have a new IP. OpenVPN also has mobile app that plays off the same account if so wish.
4) Operating System and Free VPN Host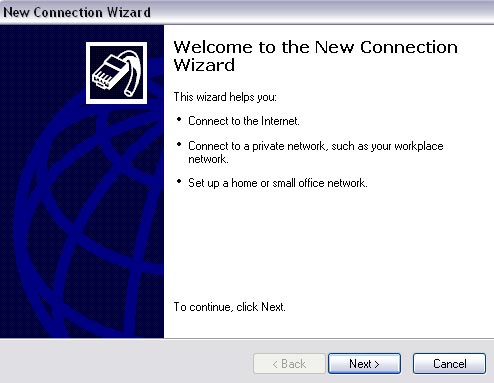 Your operating system comes stock with the ability to setup it's own "VPN Network". Here are the simple steps to set up a VPN Network in Windows XP. Which ever operating system who have should matter little as I'm sure the steps are similar. To make a virtual private network (VPN) connection do the following...
Start >> Control Panel >> Double click Network Connections >> File >> click New Connection and click Next >> select Connect to the network at my workplace and click Next >> select Virtual Private Network connection and click Next >> Entire Company Name and click Next >> select Do not dial the initial connection and click Next >> Leave Host name or IP Address blank for now and click Next and Finish >> Now navigate via your browser to one of the free VPN hosts linked to directly below >> scroll down and find Server Hostname and copy it >> now back in Network Connections double click your new VPN Network you just created and click Properties >> Under the General tab enter the Hostname you just copied in the blank field and click OK >> navigate back to the free VPN host in your browser and copy and paste the username and password into your new VPN Connection, do not select Save, and click Connect >> Done >> navigate back to What's My IP Address to confirm you now have a new IP. FYI you do not click save the VPN Host account information in the above final step because they change the password periodically throughout each day. Doing so only creates additional steps each time you use the OS VPN Network.
Via a search for "free VPN Host" you can find many such services. Here are two... http://freevpnhosting.com/ and http://www.justfreevpn.com/.
Need help adding this or other code to your website? Post it here in the forum!